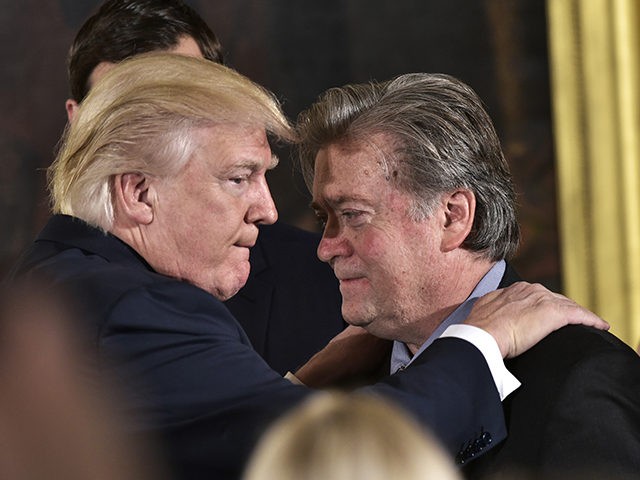 TEHRAN, Young Journalists Club (YJC) - A defiant Steve Bannon declared the Trump presidency he had campaigned for was over as he vowed to carry on the fight after being ousted as the White House chief strategist.
Within hours of leaving his office, Mr Bannon was back at Breitbart, the right wing website he ran, presiding over the evening news conference.
In interviews he made it clear he was not going quietly as he rounded on those he held responsible for his departure.
"The Trump presidency that we fought for, and won, is over," he told the Weekly Standard, a right-wing newspaper "We still have a huge movement, and we will make something of this Trump presidency," he continued.
" But that presidency is over. It'll be something else. And there'll be all kinds of fights, and there'll be good days and bad days, but that presidency is over."
He added: "I feel jacked up. Now I've got my hands back on my weapons," he added as he vowed "Bannon the barbarian" would crush the opposition.
"There's no doubt. I built a -----ng machine at Breitbart. And now I'm about to go back, knowing what I know, and we're about to rev that machine up. And rev it up we will do."